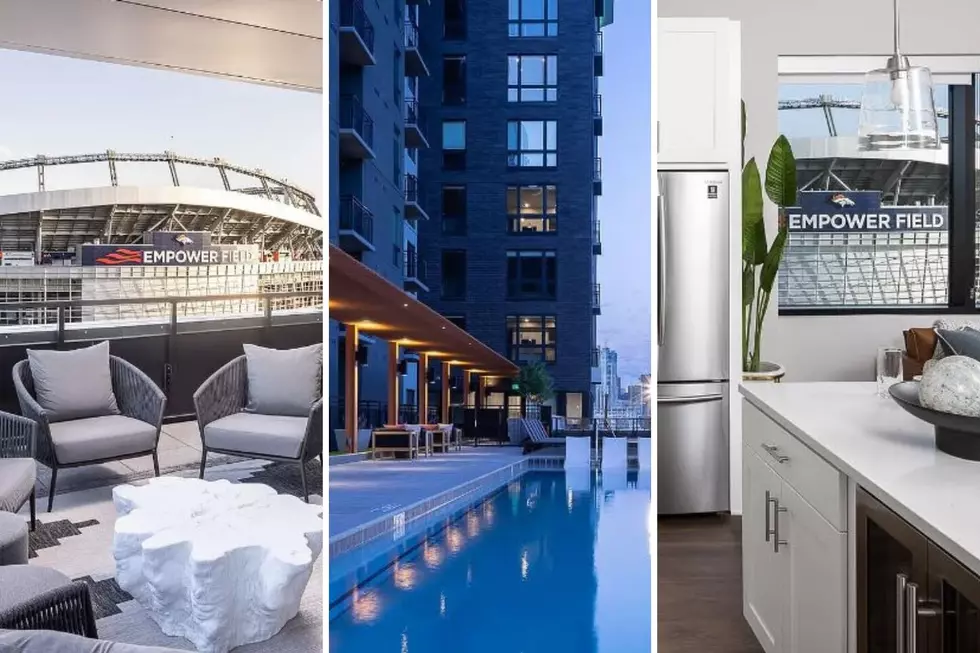 This Stunning Denver Apartment Is Only Two Minutes Away From Mile High
Zillow, Canva
Things haven't been looking great for the Denver Broncos this season, but most would still jump at the chance to see the team play in person.
But going to an NFL game isn't always easy. Setting aside ticket prices (and the Broncos' recent performance), the idea of driving down I-25 and finding parking in Denver can be enough to make people avoid Empower Field at Mile High.
However, bookies.com might have a solution — if you have money to spend, that is.
The company used data from apartment rental websites, real estate records, Google Maps, and more to determine the closest residence to every NFL football stadium. In Denver, that residence is a stunning apartment located at 1919 Mile High Stadium Circle.
According to bookies.com, the apartment's front door is 925.36 feet from Mile High's midfield, meaning that if you lived there, you would only have to walk two minutes to a Broncos game.
While this is a sweet deal, other football fans have even more optimal locations. The apartment's distance from Empower Field puts Denver in sixth place, behind Tampa, Green Bay, Atlanta, Minneapolis, and Seattle.
Still, we'd say it's worth it if you have the money (don't forget to buy season tickets). Zillow reports that the Mile High apartments range from $1,635 to $3,300 a month — and they're gorgeous.
See what life would be like living down the road from Mile High in the gallery below:
LOOK: This Stunning Denver Apartment Is Only Two Minutes Away From Empower Field at Mile High
Living down the street from Empower Field at Mile High might make it easier to be a Denver Broncos fan. This stunning apartment is only two minutes away from the stadium — take a virtual tour in the gallery below.
Take A Tour Of Russell Wilson's $36 Million Mansion On The Market
While Russell Wilson and Ciara are getting started on their new life in Colorado, they're mansion back in Washington is fetching $36 million dollars. Let's take a little peek inside.
More From 103.7 The River