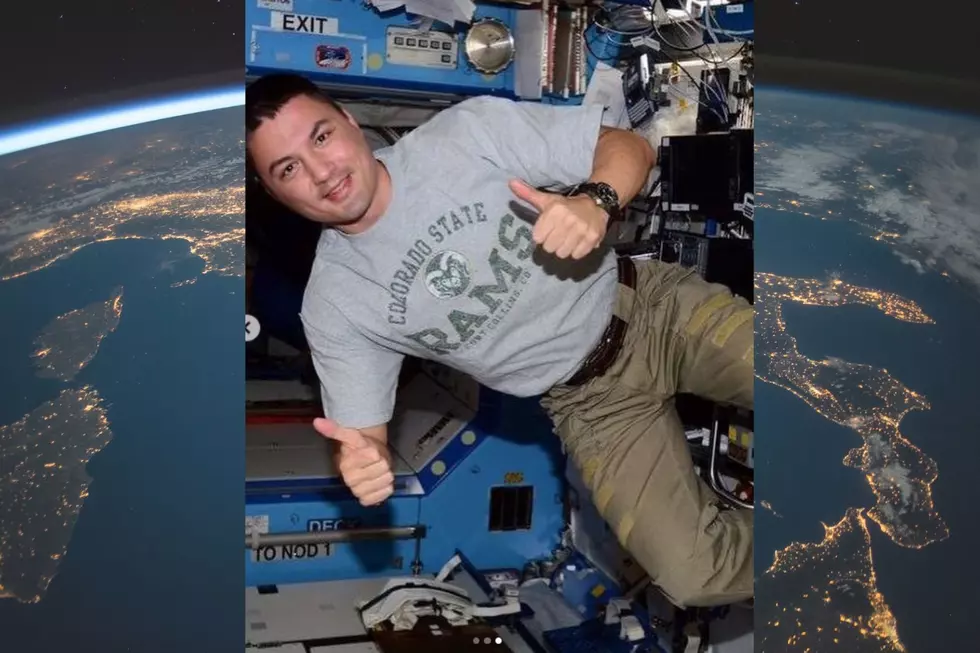 Colorado State Alum Represents Ram Country While Up in Space
Colorado State University, Instagram/Canva
Colorado State University alum, Dr. Kjell Lindgren gave a shout-out to his alma mater while on a mission in outer space last week.
The 49-year-old NASA astronaut was selected back in April to be a part of a four-person SpaceX crew that journeyed to the ISS on the SpaceX Dragon. He was also chosen to be the commander of the mission. The team spent nearly six months in orbit after launching from the Kennedy Space Center on April 27, 2022. Crew-4 landed safely back on Earth in mid-October.
While floating up in space, Lindgren snapped a photo wearing his CSU Rams gear - proud to be! What's cool is that Lingren attended many educational institutions throughout his years as a student, including several other colleges in Colorado. Yet, he chose to take a picture showing off his Ram pride.
Lindgren received a Master of Science (MS) degree in cardiovascular physiology from Colorado State University in 1996. Prior to that, he attended the Air Force Academy. He went on to obtain a Doctorate of Medicine (MD) from the University of Colorado in 2002. In his post, Lindgren thanked his former educators, friends, and mentors at CSU for providing an excellent foundation for his research career.
This was not Lindgren's first time traveling to space but it was an important milestone in his career as an astronaut.
One of his crewmates, Jessica Watkins, also made history by being the first Black woman to complete a long-term space station mission.
10 Cool Things to Check Out at the CSU Spur Campus
CSU's Spur campus incldues three educational buildings: Vida, for programs in animal and human health; Terra, for food and agriculture; and Hydro, for water.
More From 103.7 The River