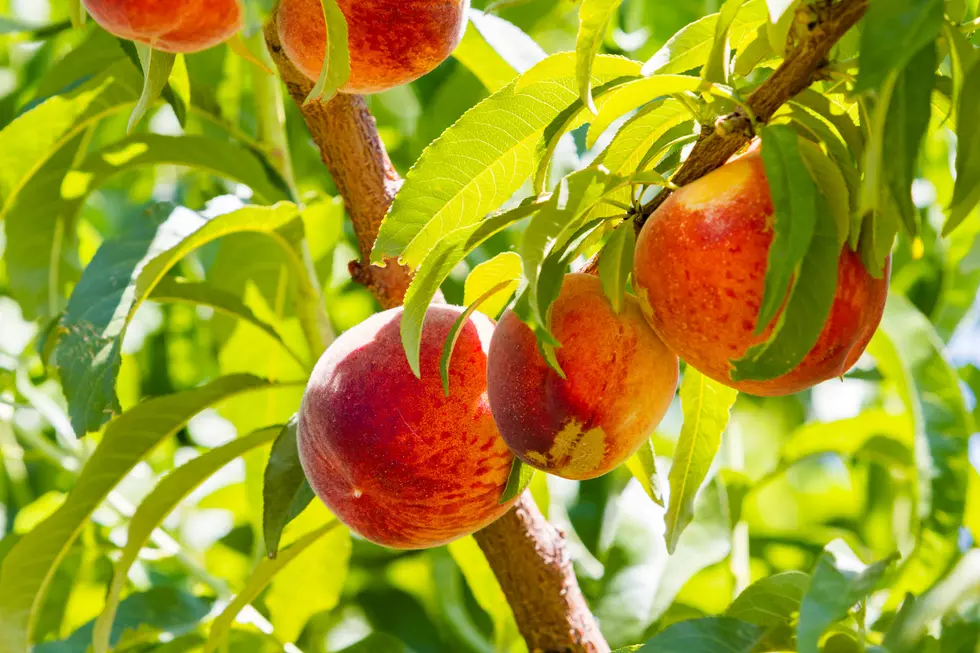 Check Out the New Tech That Could Improve Colorado's Peaches
arinahabich
We love peaches on the Western Slope. Every August, my wife cannot stop talking about the Palisade Peach Festival, how delicious those peaches are, and how excited she is that it's that time of year again. For what it's worth, I'm not much of a fan of peaches, myself, but I'm not really what you'd call a "healthy eater," so I wouldn't be looking to me for nutritional advice in the first place. But if you love peaches, you are no doubt aware that you're amongst friends here in Colorado.
What you might not know is that ensuring maximum juiciness within a crop of peaches (fair warning: I'm no good with farming terms of any kind) is actually quite costly to peach growers, as it requires actually cutting into the grown product. Obviously, that's a cost that gets passed on to the peach purchasers. That's where Ioannis Minas comes in. Recently profiled by Modern Farmer, he's working on technology that could make cutting into crops a thing of the past, leaving us with juicier, and potentially less-expensive peaches.
Currently being tested at a few Colorado peach orchards, the "excellent sensor" (XLSOR, which looks more scientific, to be honest) uses waves of light to assess the maturity of the peaches, which helps growers determine when to pick the peaches more effectively. The results so far have been promising, based on comments from the growers who have been involved with the testing. Minas will be doing more fine-tuning in the coming spring, but this could be the next hot item at peach orchards around the country, and it's not any bigger than a canteen. Amazing!
Check out the profile at Modern Farmer.
Look at These Beautiful Pictures of Palisade Peaches Blossoming
Take a look at these beautiful pictures of Palisade Peaches blossoming. The contrast between the Palisade Peach blossoms and desert landscape is stunning.
Top Four Places to Get Palisade Peaches in the Grand Valley
You voted for the best place to get Palisade Peaches and the results are in. Here's a list of the top four places to get Palisade Peaches in the Grand Valley.
Grand Junction's Favorite Ways to Enjoy Fresh Colorado Peaches
Late summer is a great time of year for Peaches in Colorado. What are some of your favorite ways to enjoy fresh Colorado peaches? Scroll on to see the ways we use peaches in some of our favorite dishes on the Western Slope.
More From 103.7 The River