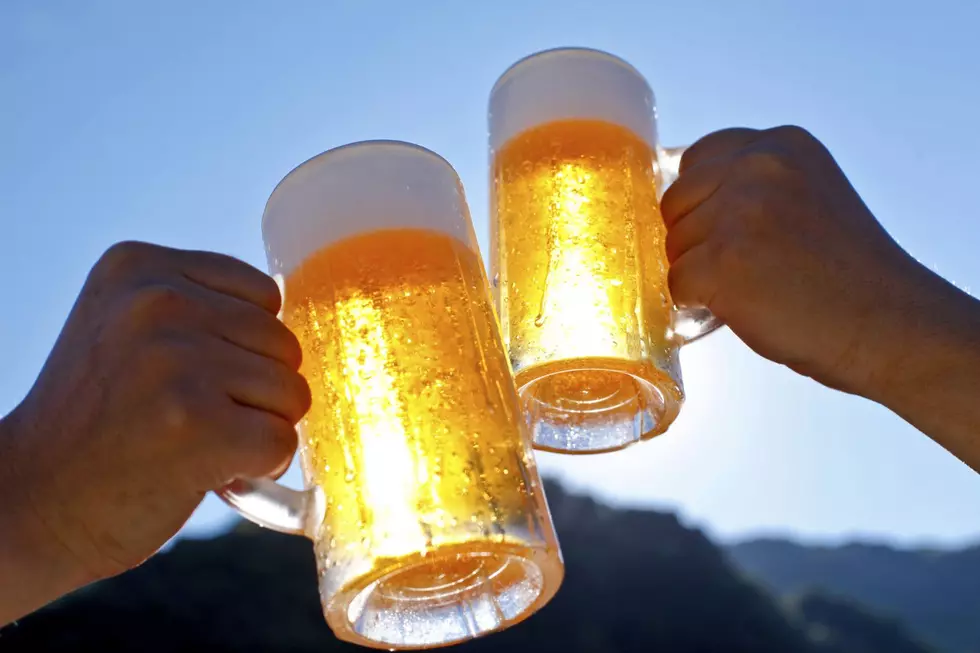 Enjoy a Brew at One of These Colorado-Based Breweries
Getty Images/Thinkstock
Beverages, of any variety, are an item that people give during the holidays. For the beer lovers on your list, there are several Colorado-based breweries.
Coors, based out of Golden, has been around since 1873. According to their website, Bill Coors and Coors Brewing Company introduced the aluminum can, changing the standard way beverages were packaged. Another interesting fact they list is that since 2014, Coors Brewing has donated more than $2 Million to the Wildland Firefighter Foundation, which helps both injured firefighters and the families of firefighters who were killed in the line of duty.
Several of my friends like Fat Tire Amber. Fat Tire is brewed at the New Belgium Brewing Company located in Fort Collins. Looking at their website, they are Human Powered: the business puts coworker and community well-being at the center of all they do. It is an interesting business model and one I wish more people would adopt.
Odell Brewing Company also calls Fort Collins home. In addition to popular beers, such as India Pale Ale IPA, and 90 Shilling Ale, they also have started the OBC Wine Project, born out of the brewery's passion for the art of winemaking.
Closer to home, we have Horsefly Brewing Company right here in Montrose. They were established in September 2009 and are now the oldest brewery in Montrose. My family members like their wings and burgers. The Horsefly is also home to community tap nights, where a portion of the evening's proceeds is donated to local charities and local folks in need. How awesome is that?
Colorado Boy Pub & Brewery has locations in Montrose & Ridgway. In addition to having marvelous pizza, they are also doing good in the community. It's a fun fact that I didn't know about. According to their website, their electricity is wind-powered. The hot water for brewing comes from solar collectors on the roof, and all spent brewing grain is fed to local cattle.
A newer addition to the area is San Juan Brews, with coffee, cocktails, wine, and beer. Like the Horsefly, they have a similar way of helping organizations through their SJB Project. The first Saturday of each month is dedicated to local non-profits to showcase their charities, and $1 from each drink sold during those events, is given back to the organizations.
There are definitely many Colorado breweries to choose from.
Cheers to you and yours this holiday season.
Grand Junction Area Brewery Locations and Featured Beers
Beer connoisseurs looking for a brewery in Grand Junction will appreciate all the delicious libations these breweries in Grand Junction offers.
25 Western Colorado Breweries You Need to Visit
Colorado
is famous for a lot of things, including beer.
Of course, the most famous breweries in the state are places like New Belgium, Coors Brewery, and Odell on the
Front Range
, but
Western Colorado
has its fair share of great breweries as well.
Sample Colorado's Best: A Quick Guide to Denver's Local Breweries
You'll need more than just a couple of days to visit the 75 to 80 local breweries in Denver, Colorado. Check out this quick guide to all the mile-high breweries, and see some of the special brews at each stop along the way.
More From 103.7 The River