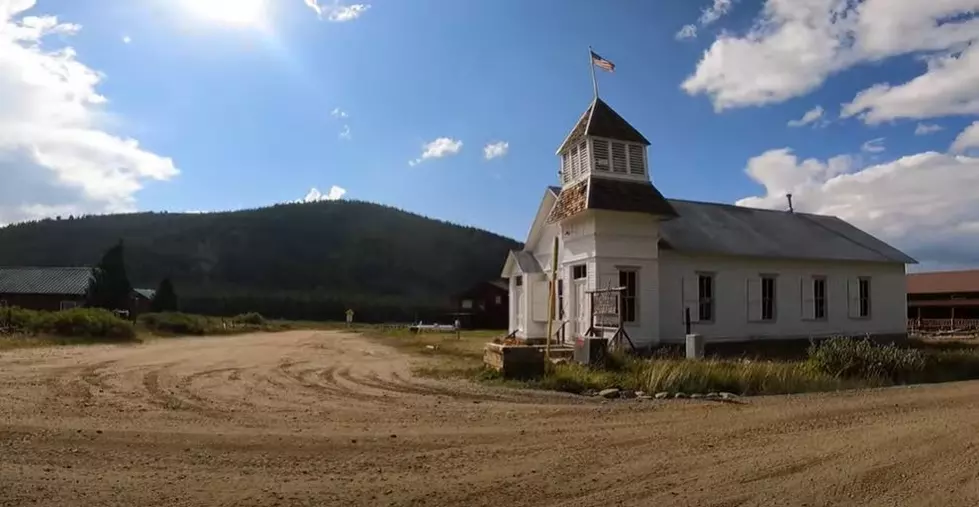 Take a Trip to the Tiny Ghost Town of Tincup, Colorado
zeekzilch/YouTube
During the mining boom of the late 1800s, the town of Tincup, Colorado had over 1,400 residents who spent their days prospecting the hills above Taylor Park searching for gold and silver.
Nowadays, the unincorporated community in Gunnison County is mostly abandoned, serving only as a relic of Colorado's past.
But what is the story of this small town with such a strange name?
Tincup was originally established in 1879 under the name of Virginia City. However, after confusion continued to arise with other Virginia Citys in both Nevada and Montana, the residents of the Colorado location reincorporated the town as Tincup in 1882. According to the respected historian, Duane Vandenbusche, the name Tincup came about after prospector Jim Taylor dipped a tin cup into Willow Creek for a drink of water and noticed gold flakes shimmering off of the creek bed.
During its heyday in 1881, there were just shy of 1,500 residents living in Tincup and another 2,500 people with homes on the outskirts of town. There were five grocery stores, four hotels, a slaughterhouse, and about a dozen saloons. But the thriving mining community high up in the Rockies also had a violent reputation. In 1882 Tincup's marshal, Harry Rivers was shot during a gunfight. In 1883, Marshal Andy Jameson, who replaced Rivers, was gunned down while enforcing the law. According to historic sources, killings often took place over card games and love triangles too.
RELATED: Discover the Lost Ghost Town of Dyersville, Colorado
When the ore from the mine began to deplete, the town's population also started to dwindle. By 1918, such few people remained in Tincup, that the post office closed and the last elections were held.
Nowadays, the once-prominent mining town is just a small community of summer homes and a few year-round residents. Almost all the cabins and structures in the small village are original, including the Tincup General Store, which is open during the summertime. The store sells things like basic supplies for camping, fishing, food, and drinks. Tincup's cemetery and town hall are also still actively used in modern times.
At 10,157 feet elevation, the main part of Tincup is only a few square blocks. Most people traveling to Tincup are usually headed to nearby Taylor Park for camping and motorized recreation opportunities. In 2017 the Forest Service put a ban on some areas near Tincup to cut down on the traffic in town. If you do go visit the area, be sure to respect those who do live in the vicinity.
Snowmobiles are the only means of access to Tincup during the winter - the road is not even maintained during these months.
A fun fact: The town's name is the inspiration behind the popular Colorado-made Tincup Whiskey.
Explore the Ghost Town of Nevadaville, Colorado
Stroll the streets of this Colorado ghost town.
More From 103.7 The River