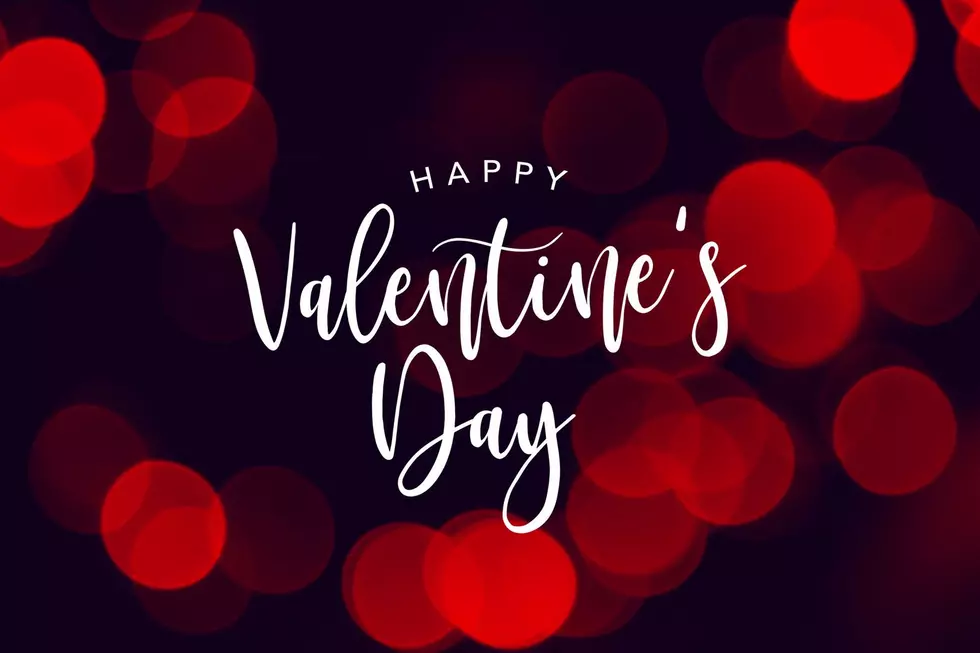 Celebrating Valentine's Day in Montrose Colorado
Getty Images/Thinkstock
My first love was my dad. He was, and still is, my hero. Don't get me wrong, my husband is also my hero, but it's different. My husband is now a hero to my daughters like my dad was to me.
I can remember my dad always buying Russell Stover chocolates for my mom, my sister, and me for Valentine's Day. That tradition was carried on even when I moved to Montrose. One year, my parents sent me money to go buy my own Valentine's candy at the Russell Stover store here. I called my parents and told them it just wasn't the same as getting that box from my dad. Needless to say, the next year, and for years after, I received a box of Valentine's candy from my dad.
My girls used to look forward to Valentine's Day celebrations at school. They liked exchanging cards with their classmates. They also used to like the conversation candy hearts, but they now think those candies taste more like chalk.
Some people don't really enjoy Valentine's Day. I could maybe understand that if I was single. However, for me, Valentine's Day isn't really about celebrating the love found between two people. I think of it more as celebrating love. Period.
Before we had children, my husband bought me a card and some roses, and we would go out to a fancy dinner. While I liked all of that, it usually made for an expensive night.
One year, my husband and my best friend's boyfriend planned a wonderful dinner for us for Valentine's. They made a steak and crab leg feast for us. They bought us roses and cards, and it was spectacular. We had the best time, but once again it was rather expensive.
Years ago, on Valentine's Day, I made heart-shaped pancakes for my girls. For years after that, anytime I made pancakes, they had to be special shapes. No ordinary round pancakes would do. But that's a whole different story for another time.
As I mentioned earlier, I now think of Valentine's Day as celebrating love – the love we have as a family, and that includes the dog. If we do go out for a fancy dinner, we take our girls with us. If my husband buys flowers, he gets flowers for the girls too. And, yes, if he buys me a card, each of them gets one too. I used to like getting handmade cards that my girls made in their classrooms. Handmade cards, for any occasion, are the best.
If the day falls on a weekend, I still make heart-shaped pancakes, or we bake heart cookies. But, nowadays, we typically eat at home on Valentine's Day. The flowers aren't roses and the cards are from the Dollar Store. My husband says "Happy Valentine's Day" to each of us girls as we head out the door to tackle the day, and we all wish him a happy one as well. If we all forget to say it, amid the morning hustle and bustle, we all usually get an "I love you" text during the day. And all of that's good enough for me.
Celebrating Valentine's Day in Montrose
More From 103.7 The River