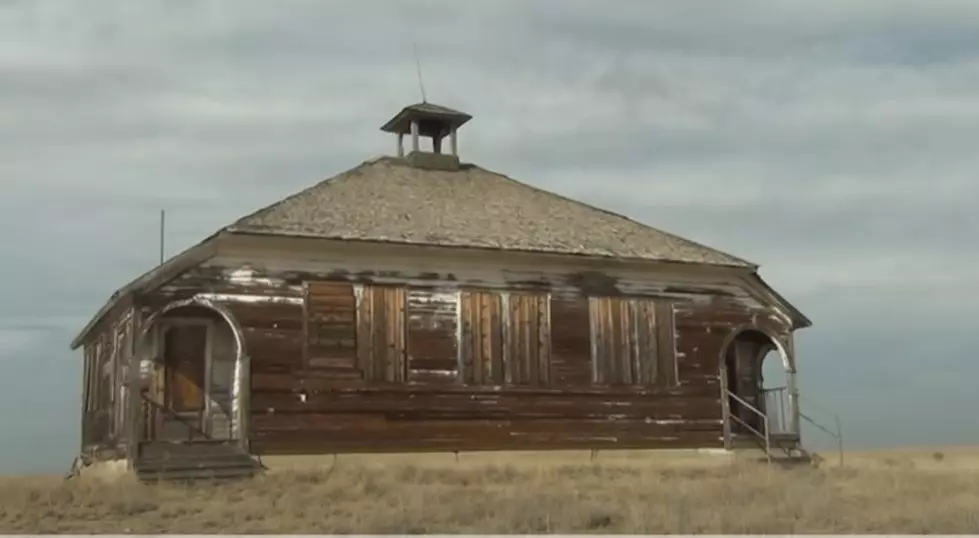 A Historic Schoolhouse Can Be Found in this Colorado Ghost Town
AgentOfDoubt/YouTube
Not much remains in the abandoned town of Aroya, Colorado, but the few structures that are still left standing serve as important reminders of the past.
The first person to settle in Aroya (although it was not called this at the time) was a Bohemian immigrant and Civil War veteran named Joseph O. Dostal. He built a ranch in the area in 1866 and sold meat to miners working nearby.
About four years later, the Kansas-Pacific Railroad expanded to the same area. With this, came the formation of a railroad construction camp, which was given the name "Arroyo" - the Spanish word for gulch.
As the railroad continued to be built across Colorado, crews living in the "Arroyo City" camp moved out to follow the available work.
In the early 1900s, another small town was established just about three miles down the road from where the original Arroyo had been. Wanting to honor the old camp, residents named the new town Arroyo too. However, the name was quickly changed to Aroya after the US Post Office claimed there were already enough towns called Arroyo in the southwest. The town consisted of a general store, a service station, a lumber yard, a hotel, and a schoolhouse.
The last permanent resident of Aroya moved out around 1980. He was an artist named Red Moreland and his house is one of the remaining structures to still exist in the abandoned Cheyenne County town.
The Aroya School is another one of the buildings still standing in the ghost town. It may also be the only remaining double-arched/double-entry wooden schoolhouse left in Colorado. The weathered school's roof is rotted and portions of it are falling in, but the bell tower continues to stick proudly out of the center. The school was once a part of Cheyenne County District No. 9. It can be found near Highway 287 and Highway 24.
Other relics of previous times that can be found in Aroya include the dilapidated William Smith General Merchandise store, a handful of residential dwellings, a small cemetery, plus a few trailers and junk cars.
Those who have visited the small abandoned town warn that tons of rattlesnakes have now moved into the area. Many people passing by stop to take photos of a piece of Colorado's historical past.
10 Former Colorado Schoolhouses to Book a Stay At
Class is back in session at these former Colorado schoolhouses that have been turned into beautiful accomodations.
More From 103.7 The River