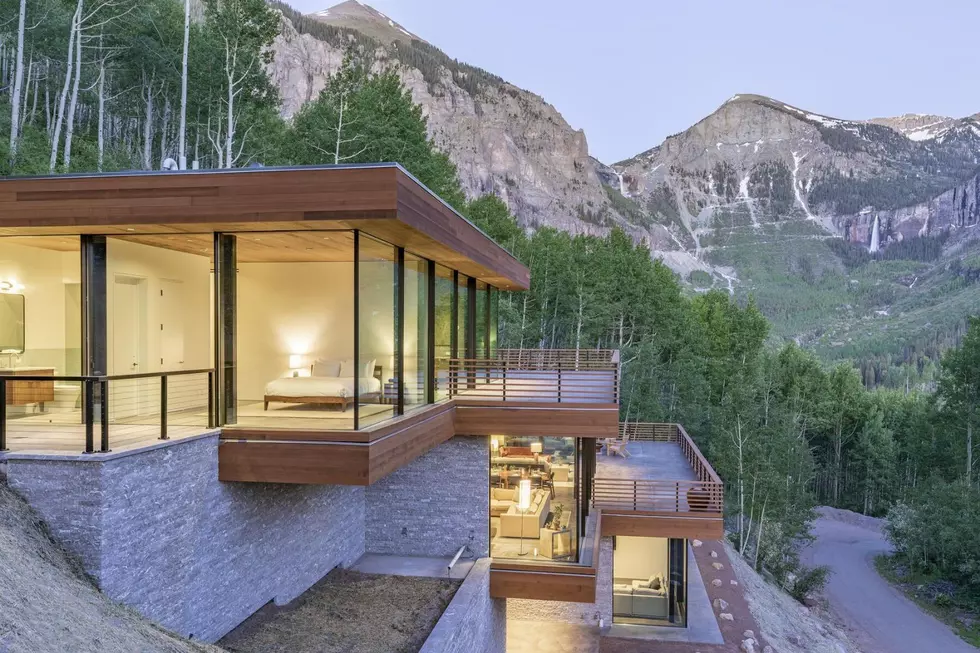 $23 Million Home has the Best View of CO's Tallest Waterfall
Rick Fusting Brokered by: LIV Sotheby's International Realty- MainSt
They say a view can be worth a million dollars. How about a $23 million view with an added bonus of a home? This is exactly what you are going to find at 300 Royer Lane in Telluride, Colorado.
This home listed on Realtor is selling for $23 million and has probably one of the best views in the entire state of Colorado. Overlooking Black Bear Pass and Bridal Veil Falls, the tallest waterfall in the state, you could easily see why the home is going for such a pretty penny.
The six-bedroom, five-and-a-half-bathroom modern home with 6,014 square feet was built in 2021 on a 3.4-acre lot. Take a look at the photos:
This $23 Million Home has the Best View of Colorado's Tallest Waterfall
The price tag on this $23 million home in Telluride, Colorado is worth it just for the view alone.
Want to learn more about this $23 million Telluride, Colorado home overlooking Bridal Veil falls? See the full listing on Realtor.
Take a Look Inside one of the most expensive homes for sale in Fort Collins
This Modern Cherry Hills Mansion Has a Pool and Tennis Court
More From 103.7 The River