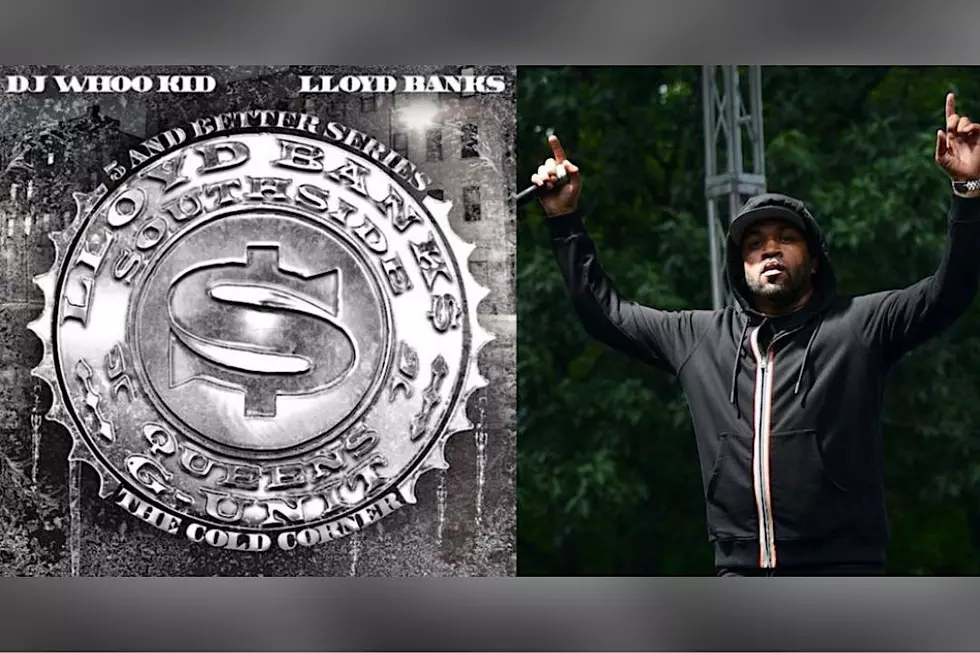 Lloyd Banks Drops The Cold Corner Mixtape – Today in Hip-Hop
Thisis50.com/Lisa Lake/Getty Images
XXL celebrates 50 years of hip-hop with this moment:
Jan. 1, 2009: By the time Lloyd Banks released The Cold Corner mixtape in 2009, he had already dropped two solo albums, The Hunger for More in 2004, and Rotten Apple in 2006. The latter project received lukewarm reviews from critics who felt the Queens, N.Y.-raised rapper lost his hunger for creating street-certified bangers.
With The Cold Corner mixtape, hosted by DJ Whoo Kid as part of the DJ's 5 and Better Series, Blue Hefner returns to form and gives the streets what they want—guttural bars over concrete-pounding beats. The 14-song project only has one lone guest feature, Eminem, who gives a final countdown before Banks launches into the first track, "Increase the Gritty."
"New Pu$$y," which samples Boss' 1993 tune "Deeper," finds the G-Unit soldier delivering braggadocious rhymes about his wealth and street fame.
"Money over more shit, where I go, the crew go/Tell me I ain't doin' my thang, the fuck is you, yo?/Catch me ridin' round with my thang, I drop a sumo/Sooner or later, matter of time, bet they all learn/Snitches die a thousand times, G's make the world turn," he spits on the track.
Other highlights include the cautionary "On My Way," the soulful "Be That Way Sometimes" and the majestic-sounding "Do It for the Block," where Banks explains why he still has a deep-seated love for the hood.
In 2009, when critics complained that Lloyd Banks had lost his luster for making a soundtrack for the streets, he proved on The Cold Corner mixtape that he could still make the block hot.
Listen to Lloyd Banks' The Cold Corner Mixtape Below
See Best Hip-Hop Projects of 2022
More From 103.7 The River