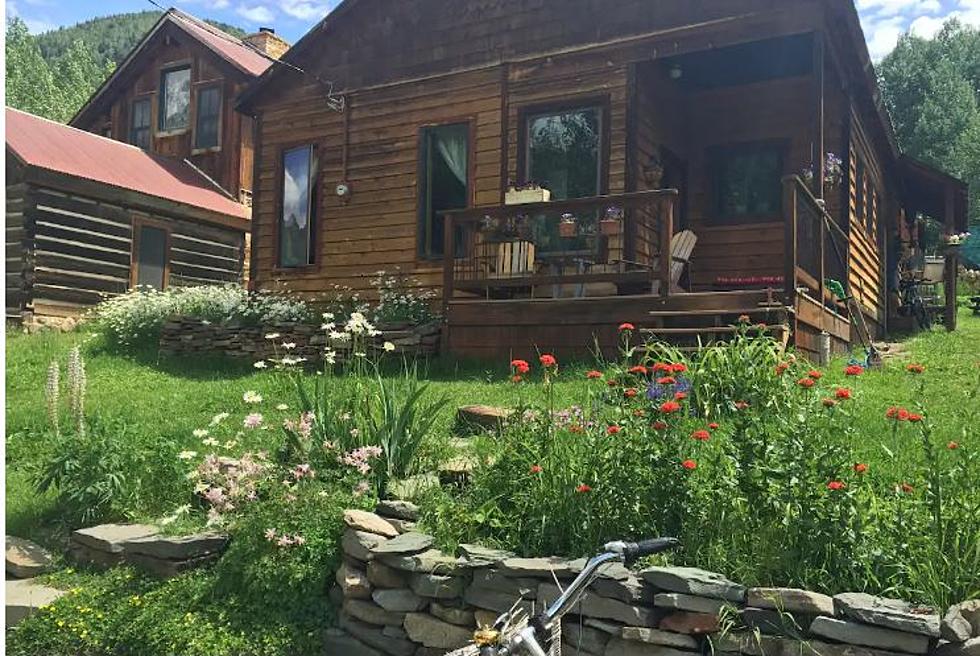 This Cute And Cozy Rustic Cabin In Rico Is Worth A Look
MTS
Driving through Rico Colorado last summer on the way back from Cortez Colorado, I noticed the cute town with charm. It got me thinking about a weekend in a Rustic Cabin.
How far would you travel for a getaway?
Two to three hours isn't too far, for a weekend getaway. Rico is just under 30 minutes from Telluride, so from Montrose, about an hour and 45 minutes.
Have you stayed in a rustic cabin?
It's a fun experience. I love waking up to the views of the mountains, and if a creek is nearby, all the better.
What is most important to you when getting away for a weekend?
A stress-free environment is key. Also, the town must have great dining. Walking trails or hiking are a must too.
This Rico Rustic cabin has all you need for great relaxation. One Bedroom, 2 beds, and 1 bathroom. The second bed is a twin-sized 'nook'. I love sleeping in those. This Airbnb is hosted by a super host. They are experienced and committed to providing great stays for guests. There is even a washer and dryer and wifi. Check out this cool Colorado Airbnb. in Rico Colorado.
Cute And Cozy Rustic Cabin In Rico Colorado
Check out this Rustic Cabin in Rico
Get Away To These Rustic Telluride Colorado Cabins
Telluride has some fabulous cabins available, as you will see in the gallery below. Whether it's a group of 4 or a group of 12, there are many options for those that love the charm of a rustic cabin - with a touch of class and elegance. Take a look at these rustic cabins located near Telluride and start planning your western Colorado getaway today.
More From 103.7 The River