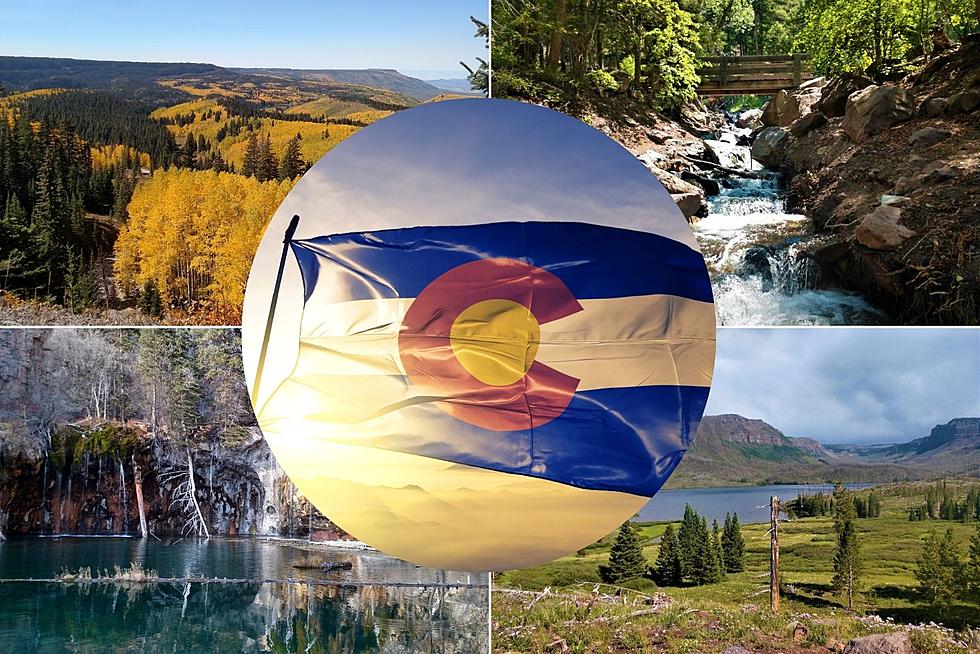 Most Beautiful Places In Colorado According To You
Zane Mathews/ThinkStock
Did you know the most beautiful spot in Colorado does not exist?
Beauty is in the eye of the beholder and everybody sees things a little differently. While there can be no question that Colorado is a beautiful state, trying to determine the most beautiful spot in the centennial state is most challenging.
East Slope-West Slope Bias
If you asked people on the front range about Colorado's most beautiful area, you'd likely get responses that involve the eastern half of the state, while on the western slope are likely going to demonstrate a bias to their half of the state. It's only natural that people will respond with what they are most familiar with.
There Is No Wrong Answer
There is no right or wrong answer when we are talking about Colorado's beauty. To one, the most beautiful place might be a peaceful mountain lake, to someone else a snow-capped mountain peak, and to another, it may be a pine forest surrounded by a meadow of wildflowers.
Most Beautiful Places In Colorado According To You
We may not be able to identify the most beautiful spot in Colorado, but we can make a list of beautiful places across the state. We recently asked you what the most beautiful spot in Colorado is, and we were able to come up with a nice list of places you're going to want to check out in your future travels.
25 Fun Destinations Kids Actually Want to Visit in Colorado
Check out this fun list of Colorado destinations that your kids will totally love.
The Most Dangerous Colorado Counties to Drive Based on Fatal Accidents
While six Colorado counties managed zero fatal accidents in 2020, the rest were not nearly as safe to drive in.
More From 103.7 The River