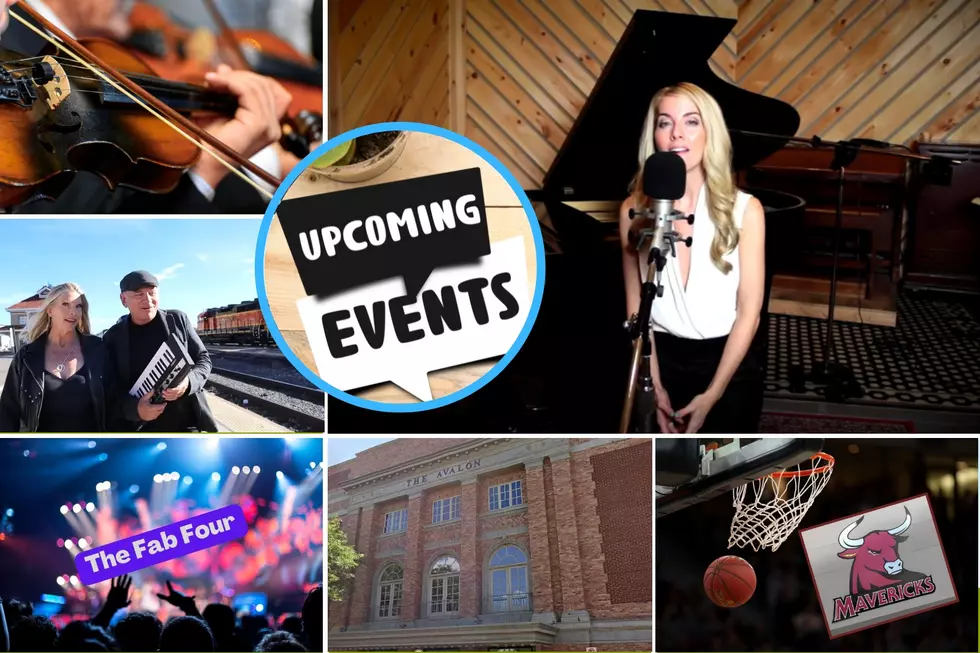 Don't Miss These January Events In Grand Junction
Google/Canva/Wild Flight Music via YouTube/Post Modernjukebox via YouTube
Here's a look at Grand Junction events that are happening during the month of January.
Slowing Down In January
After a busy holiday season, things slow down a bit in January as far as events go in Grand Junction. That's probably good news for everyone who has been on the go constantly for the past two months. Things will start picking up again once we get into February.
For those who are ready for more activity on the social scene, there are some outstanding music events that will be worth checking out including some local bands and a couple of tribute bands.
Love the Music of the Beatles?
Beatles fans will surely love The Fab Four - The Ultimate Tribute Band. These guys are very precise in their attention to detail in how they present the Beatles' music note by note. With their costume changes throughout the show, depicting the different eras of Beatlemania, it will be the next best thing to the real thing.
Maybe the Beach Boys Are More of Your Thing
Meanwhile, the Community Concerts of the Grand Valley is presenting the Beach Boys tribute band, Sail On. Everybody loves the music of the Beach Boys and this promises to be a fun show.
January Events In Grand Junction
The new year is underway and we will gradually be ramping up the social calendar little by little over the next several weeks. Scroll on to see what Grand Junction events we have to look forward to during the month of January to start the year.
Words And Phrases Grand Junction Is Tired of Hearing
Recently, I asked my friends and listeners to give me a word or phrase that drives them crazy. Scroll through the responses below to see which words and phrases are driving us bonkers. I wonder how many of these are a regular part of your daily vocabulary.
More From 103.7 The River