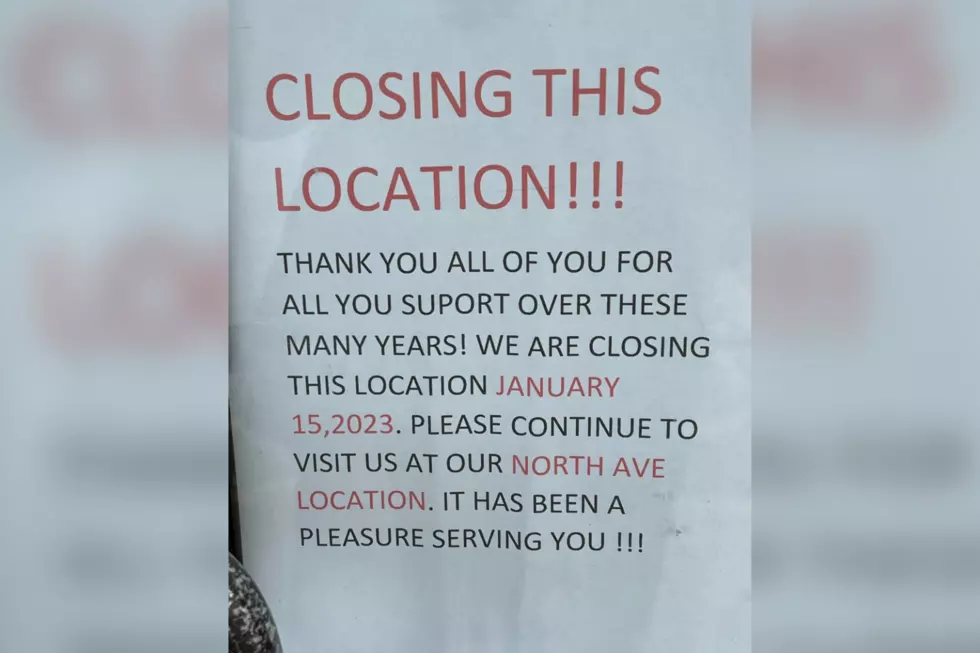 Grand Junction Horizon Drive Restaurant Has Closed Forever
Tom Freeman
A chain restaurant on Horizon Drive in Grand Junction, Colorado has shut down, taken down its sign, and closed its doors forever.
The next time you crave a skillet, you'll have to set a course for the other Grand Junction location.
Another Horizon Drive Restaurant Closes
As of last Sunday, January 15, 2023, the doors are closed at Village Inn at 757 Horizon Drive in Grand Junction, Colorado. The management posted the following message at the front door:
Village Inn On Social Media
If you visit the Facebook for this particular Village Inn location, you'll notice it reads "Permanently Closed." The last post made to the page was on October 21, 2022.
Another Location is Still Open In Grand Junction, Colorado
The Village Inn location that has closed is located at 757 Horizon Drive, near the Grand Junction Regional Airport.
Another Village Inn restaurant operates at 1910 North Avenue in Grand Junction. They are open and ready to serve. According to that location's Facebook page, they are open:
Sunday - 6 a.m. to 10 p.m.
Monday - 6 a.m. to 10 p.m.
Tuesday - 6 a.m. to 10 p.m.
Wednesday - 6 a.m. to 10 p.m.
Thursday - 6 a.m. to 10 p.m.
Friday - 6 a.m. to 10 p.m.
Saturday - 6 a.m. to 10 p.m.
How Many Village Inns Are There?
If you visit the Village Inn official webpage, you'll discover the company has restaurants in:
Alaska
Arkansas
Arizona
Colorado
Florida
Iowa
Illinois
Kansas
Minnesota
Missouri
Nebraska
New Mexico
Oklahoma
Texas
Utah
Virginia
Washinton
Wyoming
Did you know the very first Village Inn location was in Colorado? It opened in 1958 in Denver, Colorado. The first Village Inn franchise operation began in 1961.
Today, there are more than 100 corporate and franchise Village Inn restaurants operating in the United States, with most located in the Rocky Mountain region and the midwest.
More New Restaurants That Have Opened In Grand Junction
It can be hard to keep track of all the new restaurants popping up in Grand Junction. Here's a look at some of the new restaurants that have recently opened - and some that are coming soon.
New Restaurants In Grand Junction
Several new restaurants have opened recently in Grand Junction. Here's a look at some recent additions to the restaurant landscape - and some that are on the way.
These 11 Colorado Restaurants Featured on National Food TV Shows Have Sadly Closed
These Colorado restaurants once rose to fame as part of national broadcasts on the Food Network. Sadly, they are no longer in business. Scroll through the photos below to see these long-lost favorite places in the Centennial State.
More From 103.7 The River