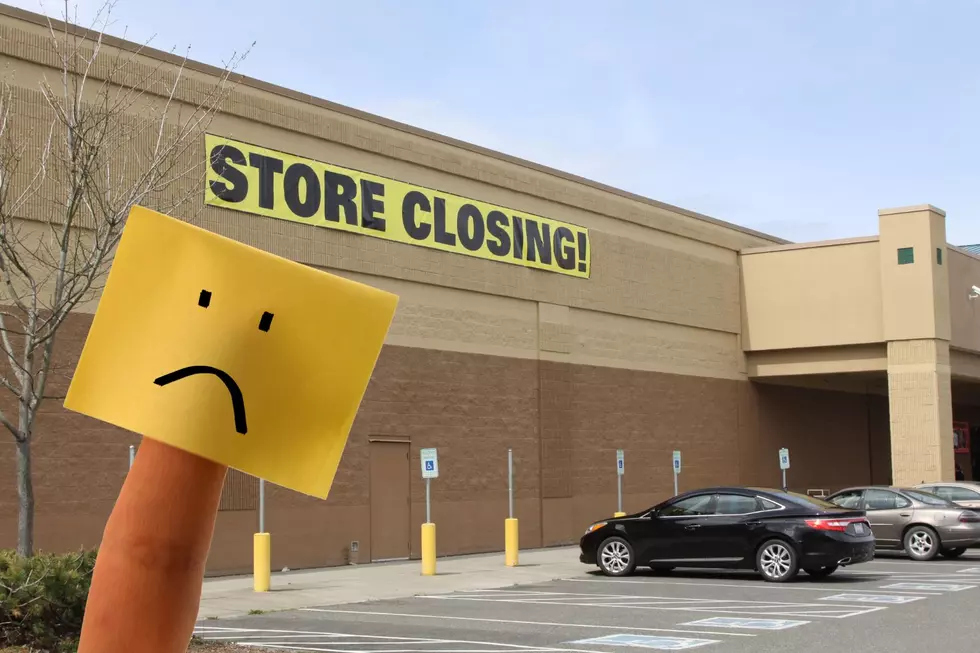 Four Big Colorado Retail Stores Now Closing For Good
Canva
It was announced this week that another major retail store in Colorado is closing down four local locations, including one in Northern Colorado. More to follow?
Another Big Northern Colorado Retail Store Now Closed For Good
Big things happening around Colorado as we say goodbye to yet another longtime mainstay in four of our local communities. The closures just keep on coming so far in 2023 which makes you wonder, just 10 days into the month if this is going to be the trend for the rest of the year. This week alone we've broken the news of the TJ Maxx on the 16th Street Mall in Denver closing after 30 years, and the McDonald's on the 16th Street Mall closing down after 40 years. Completely unrelated to the famous Downtown Denver Mall, we're now losing 4 more major retail shops around Colorado, including one location right in Northern Colorado.
Another Big Northern Colorado Retail Store Now Closed For Good
If you love BIG deals on groceries, home goods, toys, furniture, and more, you've likely popped into a "Big Lots" store. Sadly, it's been announced that four of Colorado's Big Lots locations will be closing, or have already closed. One of the closed locations includes the Fort Collins location on Troutman Parkway. A Big Lots representative had this to say to our friends at 9News regarding the closures:
We review our store portfolio on an ongoing basis and sometimes decide, for a variety of business reasons, to close or relocate. We are grateful to all our customers who shopped at these locations and invite them to continue shopping at any of our other 14 stores in Colorado and online at biglots.com.

 
Big Lots In Fort Collins Is Now Closed
While the actual closure date for the four different locations is this Sunday, January 15th, it's being reported that the Fort Collins location has already closed. I attempted to call the location and confirm but there hasn't been an answer to multiple calls made. Big Lots joins Macy's as the second large retail/department store to announce their closure in Fort Collins in the last month.
These 11 Colorado Restaurants Featured on National Food TV Shows Have Sadly Closed
These Colorado restaurants once rose to fame as part of national broadcasts on the Food Network. Sadly, they are no longer in business. Scroll through the photos below to see these long-lost favorite places in the Centennial State.
6 Foods That Might Be Hard to Find in Grocery Stores in 2023
These six foods could be either hard to find or much more expensive in grocery stores in 2023. According to eathisnotthat.com, these foods are facing a short supply.
More From 103.7 The River