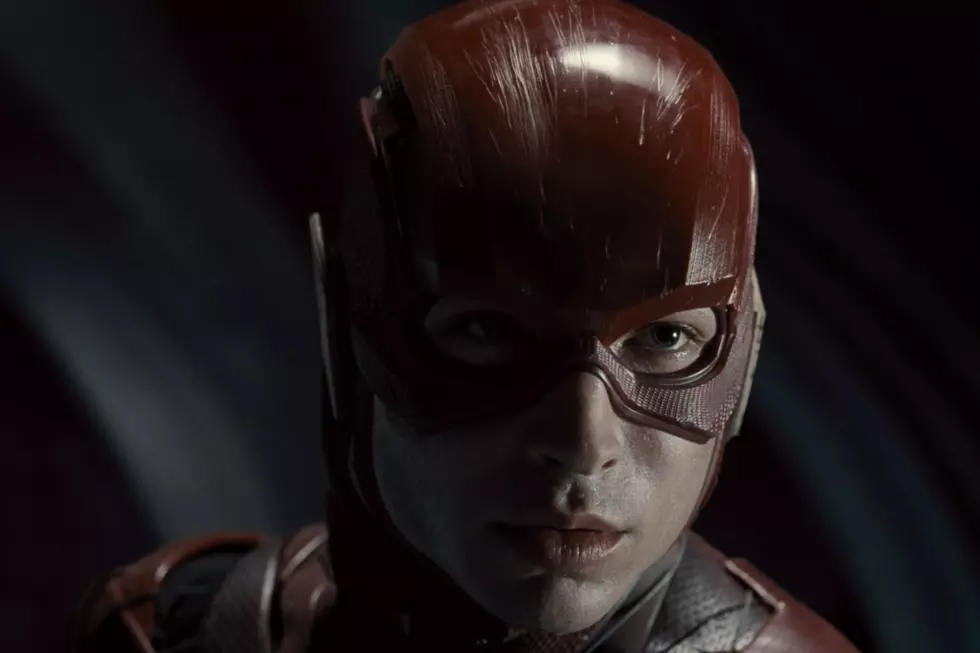 'The Flash' Sequel Script Already Being Written
Warner Bros. Discovery
Ah... and there it is. Despite the extremely troubled production history of DC's The Flash, there's already a sequel in the works. The film has been in constant flux since pretty early into its production. The movie has been through behind-the-scenes changes, trouble with its main star, and a complete overhaul of the writing team. Since the movie was announced in 2014, that means DC has been struggling to get this thing into theaters for nearly a decade.
According to reports, David Leslie Johnson-McGoldrick is already penning a script for the sequel. Exactly how far into the process this happened is unknown. Johnson-McGoldrick co-wrote the script for Aquaman, which is the only DC movie to break $1 billion dollars in the box office. He's also written a number of other high-profile projects, like Orphan, and The Conjuring 2. 
Maybe the fact that they got him on board to complete an entire sequel script has something to do with why DC didn't ditch the project. Plenty of speculation has gone on around the film, and whether or not it would actually see the light of day. DC has explained time and time again that the movie is still coming out... despite a good deal of backlash. When you spend that much on a movie, it only makes sense that they would try their best to put it out.
One would be remiss not to mention exactly what it is that Ezra Miller has been accused of. They've been caught up in various scandals, and recently pled not guilty to charges of burglary in Vermont. Miller did recently offer a public apology for their actions, and has supposedly sought treatment for mental health issues.
DC Comics That Can't Become DC Movies
These popular DC Comics titles can never get their own DC movies. (Sorry.)
More From 103.7 The River