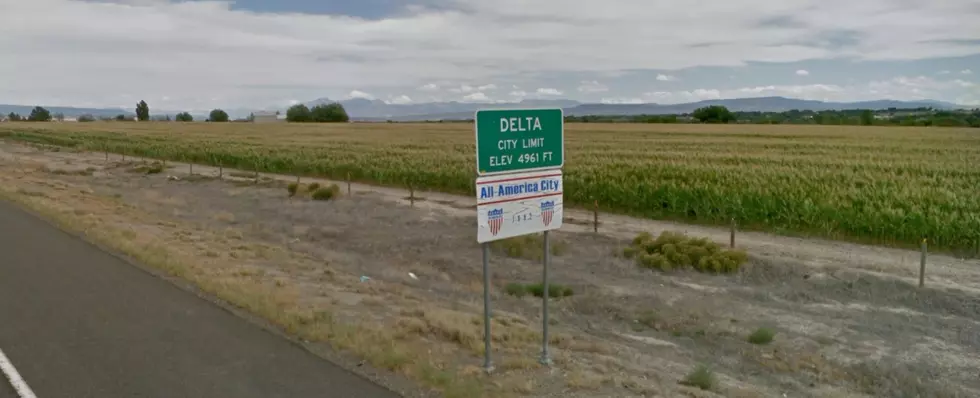 4 Reasons Why Delta Colorado is a Great Place to Live
Google Maps
Situated where it is, between Montrose and Grand Junction (not to mention Olathe), Delta, Colorado is frequently overlooked when talking about the Western Slope. That's a shame since there's a lot to like about Delta. Some might even say there's a lot to love about the place.
I spend a lot of my time in Delta, personally, and I can honestly say that I've never had a bad experience there. In the interest of giving Delta their due, and their time to shine, I've put together some of the things that I like the most about Delta that will, hopefully, make you understand why it's a great place to live.
Reason 1: Small Town Living
Delta is a small town. Saying otherwise would be a lie. It doesn't even take more than fifteen minutes (depending on traffic) on US-50 to get from one side of town to the other. There's nothing wrong with living in a small town, though. As a matter of fact, I've been told before that there are those who enjoy being where everybody knows their name. Delta certainly fits that bill.
Reason 2: Wonderful People
A common complaint from those who visit us here in Montrose is a general feeling of coldness toward "outsiders." While I think that's a little overblown about Montrose, that's definitely not the case in Delta. I don't know why everybody seems comfortable with everybody from the get-go, but it may just be where they get that small-town vibe.
Reason 3: Taco Time
Sure, there are plenty of places to get tacos, but I would say that Taco Time on Main Street is one of the best places to get tacos when you're in Delta. This one may be a personal thing for me since my wife always begs me to stop and bring some home if I'm anywhere near Delta, but that doesn't change the fact that this is a must-stop business in Delta. Honestly, I think it's worth the move.
Reason 4: Delta Panthers Football
I love the Montrose Redhawks, so I'm not denigrating them in any way when I say that the Delta Panthers have always been a team to be proud of. After their performance in the CHSAA 2A Finals in 2022, it'll never hurt my feelings if we lose to the Panthers. Unless it's bad, then I'm with my team.
15 Interesting Facts About Delta Colorado
There is some great history behind the town of Delta, Colorado, which has been around for some 140 years. Several notable individuals were either born here or lived in Delta at one time or another. Here are 15 interesting facts you may or may not have down about the western Colorado town of Delta.
Historic Delta Home and Salon Takes You on a Trip Through Time
A home for sale in Delta, Colorado is over 100 years old, was once a salon, and is a unique mix of vintage and modern today.
Take a Peek at Camp Stargazer Near Delta, Colorado
One of the available listings on Tentrr.com is
Camp Stargazer
in Delta, Colorado.
More From 103.7 The River