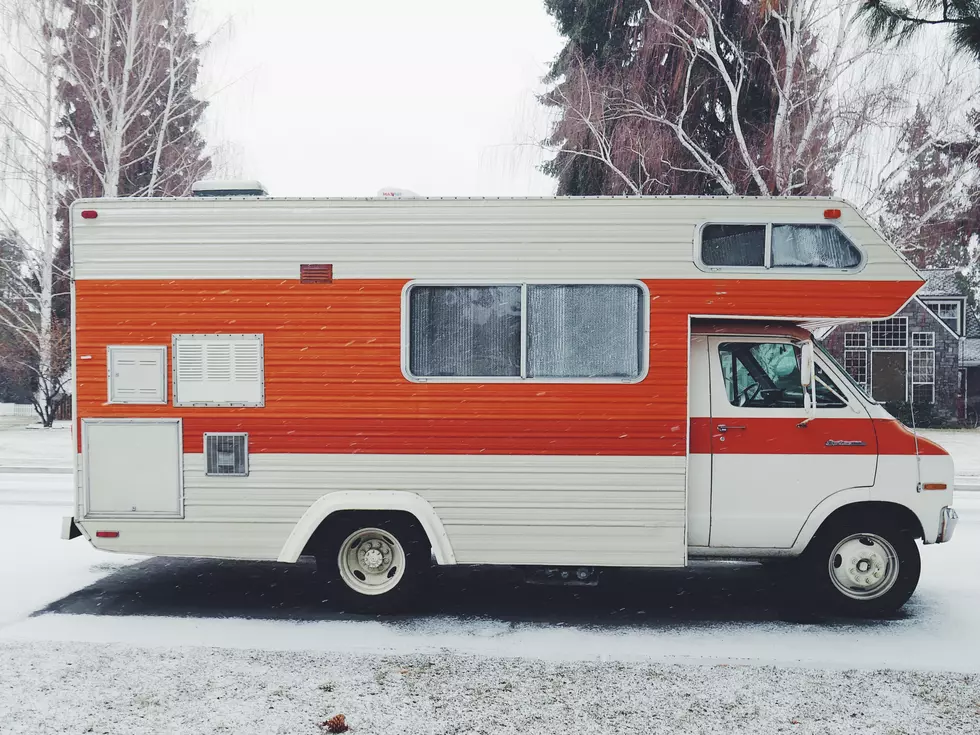 Can You Legally Live in an RV on Your Property in Colorado?
Frankie/Unsplash
Many Coloradans own RVs and enjoy using them for epic adventures across the state or country. Recreational vehicles might be ideal for camping but are residents legally allowed to live in an RV on their own property in Colorado?
Obviously, there are designated RV parks throughout the Centennial State where living in motorhomes full-time is perfectly acceptable. However, there are additional guidelines regarding RVs when using one as a permanent residence on an individual's land.
Can I live in my RV on my property?
In Larimer County, using RVs as permanent housing has become an increasingly common situation. For the most part, a property owner may "recreate" on their otherwise vacant property for 180 days in a calendar year. According to county code, the RV must then be moved off the property.
The rules regarding storing an RV on one's property in Larimer County, explain that it must be appropriately licensed and registered. The RV registration and the property owner must be the same person/entity.
In Weld County, residents are not permitted to permanently reside in an RV on their property. While the rules shifted a bit during the height of COVID-19, the county ordinance notes that these structures on wheels are only to be used to provide a temporary shelter and are not intended to be a full-time residence. Seven days is the maximum time Weld County residents can stay in one on their property.
In Teller County, there is a goal to stop people from living in their RVs for long periods. Under the county's ordinance, property owners can camp on their land for up to 60 days.
There are certain places in Colorado where it's legal to live in an RV on your own private property so long as you apply for proper permits, which may be required by the city or county. Access to a septic tank, water, and power is important, especially if children will be living there. The website Land Sidekick provides a helpful interactive map that allows Colorado residents to check regulations by county.
After the devastating Marshall Fire, I drove through Superior, Colorado, and noticed several residents living in an RV in front of where their former homes used to be. This is a sad scenario but an example of when the situation is necessary. Many people were also opting for RV living during the recent pandemic.
RV laws vary state by state, and the zoning laws within each state can differ depending on the city. Some states are friendlier than others when it comes to living in an RV full-time. It's best to check the location's regulations first in order to avoid running into legal trouble.
Restored 1975 Travco RV Tiny House Hybrid For Sale
The colorful RV has been completely converted into a stylish and functional full-time living space.
47 Fun Photos of Tiny Houses That Colorado Loves
Music, food, beer, games, and a lot of tiny houses made up the 2022 Tiny House Festival that happened in Loveland on July 16-17, 2022.
More From 103.7 The River