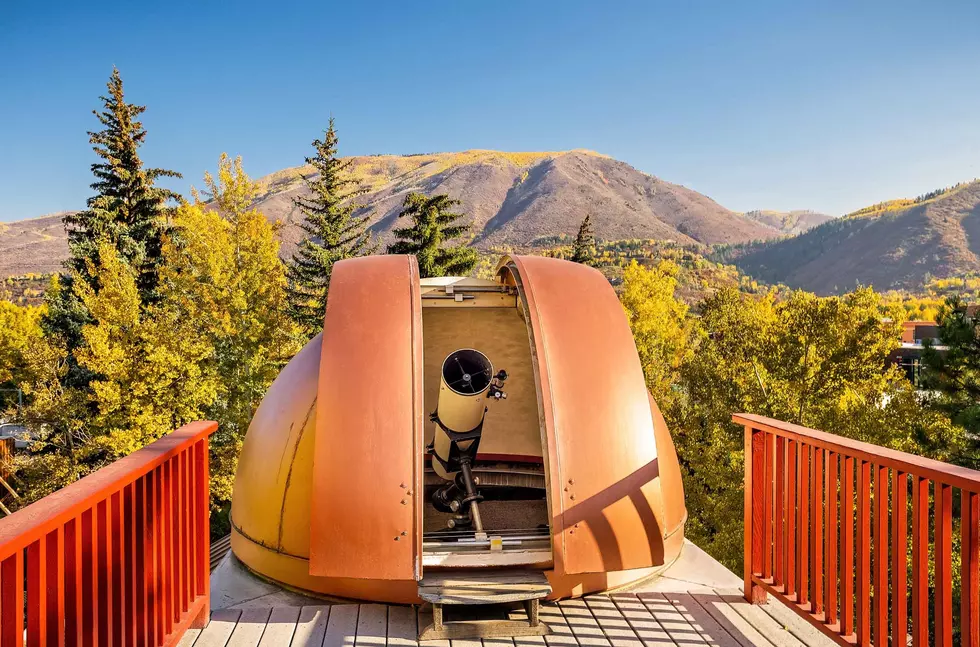 This Amazing 1889 Aspen Vacation Rental has a Star Observatory
Credit: Cuvee.com
If you are looking for a one-of-a-kind rental in Aspen for an epic getaway, you're certainly going to want to see this home. The home located on East Hopkins is listed on Cuvee and was originally built in 1889 and is sure to impress.
The home is a historic landmark and won the Colorado Award for Remodelling Excellence in 2002. Equipped with state-of-the-art amenities and over 50 pieces of world-renowned art, staying at this home is certainly going to be an experience you will never forget.
Did we mention the home also has an observatory? The structure known as the Piece De Resistance is a copper dome observatory with a telescope that is installed on the rooftop.
The six-bedroom suite home in Aspen, Colorado rents from $3,500 to $6,200 per night on Cuvee. Take a look at the photos:
This Amazing 1889 Aspen Vacation Rental has a Star Observatory
You can rent this stunning home in Aspen, Colorado with an observatory starting at $3,500 per night.
For more information on this Aspen rental home with an observatory, see the booking page on Cuvee.
25 Denver Restaurants Highly Rated On TripAdvisor
Planning a trip down to the Mile High City and don't know where to eat? Look no further.
These are 25 of the most highly rated restaurants in Denver, CO, according to TripAdvisor.
10 Places to Take a Hot Air Balloon Ride in Colorado
Here are 10 options for a hot air balloon ride in Colorado.
More From 103.7 The River