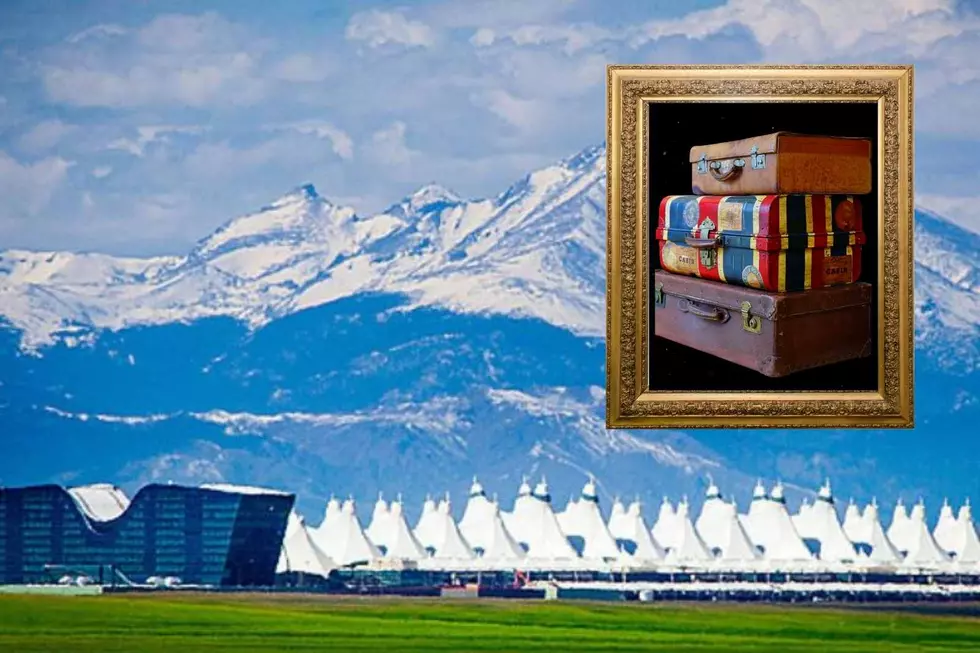 Craft Bag: Denver International Airport to Feature Art Made Out of Luggage
DIA, Canva.com
You've heard of Samsonite, might call this, 'Samson-art.' The fund that has brought Denver some very notable works of art has now commissioned a piece of art made up of old luggage. Maybe yours.
Luckily, no tax dollars will be used for the piece, and travelers at Denver International Airport won't be charged a fee to take in the art. It's definitely an interesting piece.
The work of art will be taking three years to complete, according to its artist, Detour. Imagine, over 200 pieces of luggage floating above you while waiting for your flight, while holding your carry on luggage. It will be surreal.
According to the artist, the $450,000 piece will represent "infinite motion/infinite journey," and how people "carry the things they hold dear" with them when they fly. I have to be honest, I do not carry anything that I really hold "dear" with me, when I fly; the risks are too great that I may never see those items again. Do you agree? However, ours is not to question how an artist's mind works.
According to the Denver Post, Detour has been kicking this idea around for years, and is ready for the millions of DIA travelers to take in, and enjoy, his work, titled "It's Not What You Take, It's What You Bring Back."  The piece will be paid for with the same funds that have brought Denver 'Blucifer' and the 'Big Blue Bear' at the Colorado Convention Center, which are not public tax dollars.
What I really like about the artwork, is that he'll be using 'upcycled' pieces of luggage,  and each "bag" will be featured on a corresponding website. That site will tell of the bag's owner and their neighborhood. I think we all have a piece of luggage that we could "let go of" for the sake of art.
Explore Denver International Airport + Conspiracies
An employee of Denver International Airport debunks many of the well-known conspiracy theories.
Meet the Super Adorable and Amazing CATS of the Denver International Airport
Each member of CATS employed by the Denver International Airport is unique, take a moment to become acquainted:
Learn About Denver International Airport's 'Blucifer'
Denver International Airport replaced 'Stapleton' as Colorado's biggest airport and has been surrounded in controversy ever since, including the 'Blue Mustang' statue affectionately known as 'Blucifer.'
More From 103.7 The River