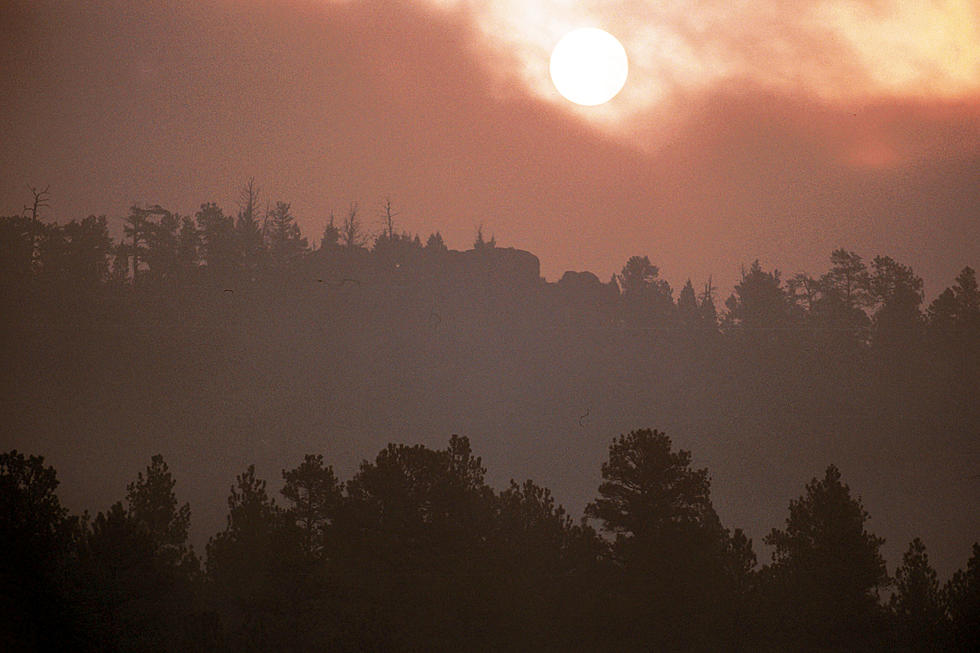 A 40-degree Temperature Swing is Coming to Colorado This Week With Smoky Skies
Credit: Thomas Cooper, Getty Images
It's been flat-out hot for the past several weeks. Over the past few, it seems like some of the relief from afternoon clouds and showers and thunderstorms have dwindled as well. And if your house is anything like mine, the air conditioning has been working overtime during this process.
If you've been waiting for a nice cold front to blow through and the cooler temperatures to hit, there's some good and bad news.
Our friends at the Pinpoint Weather Team at KDVR are predicting near record to perhaps record-breaking heat to start our week before we see some nice relief for a couple of days on Friday and just in time for CSU's first home football game on Saturday when temps will go from pushing 100 degrees through Thursday to the mid- to upper-60s on Saturday.
With all that heat, staying hydrated is important to keep yourself and loved ones (especially the elderly and pets safe, too) from experiencing heat exhaustion and heat stroke.
Now, as for the smoke you'll see throughout the week, that smoke is not from any fires here in Colorado. That smoke will be blowing in from other states around us. The Colorado Department of Public Health and Environment is warning people to avoid too much outdoor activity if they are sensitive to smoke in areas where it's worse.
6 Tips to Avoid a Bloody Nose in Dry and Warm Weather
As a kid, I used to get a bloody nose all the time, not so much as an adult. But here are some tips to avoid getting a bloody nose at any age.
5 Times Fort Collins Grabbed National Headlines
More From 103.7 The River