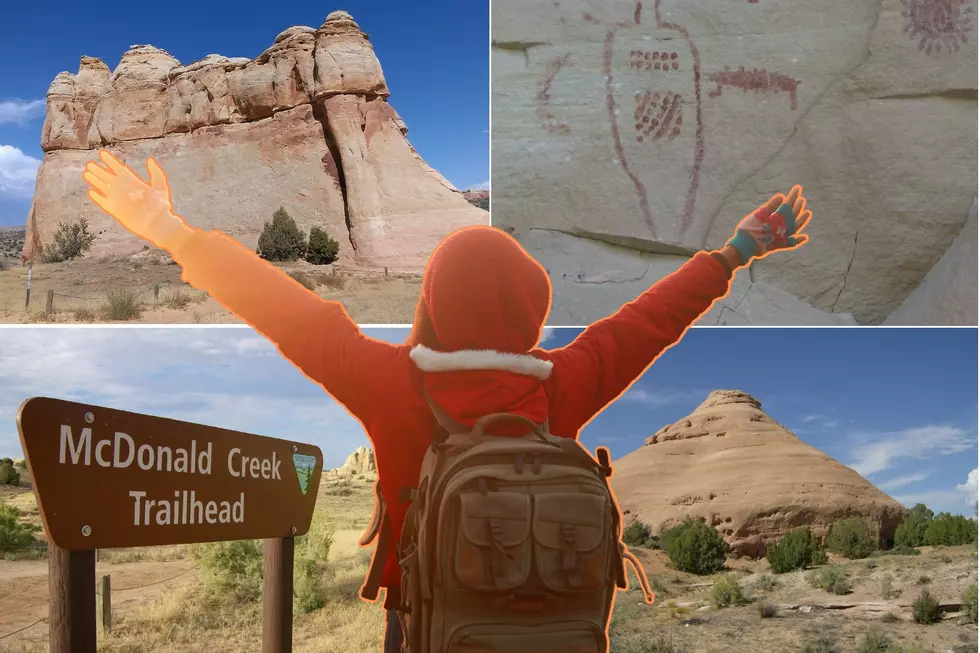 3 Amazing Hikes Less Than 30 Minutes From Grand Junction
Zane Mathews/Canva
When you live in western Colorado, you don't have to travel far to find a good hike.
Rabbit Valley Could Be Your New Favorite Hiking Spot
The McInnis Canyons National Conservation Area is a popular destination for outdoor enthusiasts, yet this wilderness area is often overlooked by western Colorado hikers. Horseback riders, mountain bikers, and ATV buffs are often seen in this area, but it's also an excellent place to go if you're on foot. If you are a hiker looking for some new trails nearby, a visit to Rabbit Valley might just yield your new favorite hiking spot.
Rabbit's Ear Trail: Only Hiking Is Allowed
Not to be confused with Rabbit Ears Peak near Steamboat Springs, Rabbit's Ear trail in Rabbit Valley will take you on a 5.6-mile loop with an elevation gain of about 700 feet. You are rewarded with some amazing views of the Colorado River and the vast wilderness area. One of the nice things about this trail is that it is open to hiking only. You can get a map from the Colorado Canyons Association.
Wild Horse Mesa Trail: Horseback or Hiking
This is a trail popular with horseback riders and hikers as well. It's conveniently located between the three campgrounds in Rabbit Valley.
McDonald Creek: Foot Traffic Only In Fragile Desert Canyon
This might be the best hike in Rabbit Valley. You hike along a stream bed looking for rock art on canyon walls. You can see all the art from the trail, and binoculars are highly recommended. No camping is allowed in this area, and it is open to foot traffic only, making it an ideal hiking destination.
How to Get To Rabbit Valley
All you have to do is hop on Interstate 70 and travel west to Exit 2, the Rabbit Valley exit. From there, you've got an outdoor playground that spans well over 100,000 acres. Get your hiking shoes on, because you literally have miles and miles of Colorado wilderness to explore.
Amazing Hikes: Images From Colorado's Rabbit Valley
You don't have to travel far from Grand Junction to find some terrific hikes. Less than 30 minutes from Grand Junction
10 Best 'Easy' Hikes in Colorado According to Alltrails
If you're looking for an easy Colorado hike, here you go. Good news: A hike right out of the Grand Valley is at #2 on the list.
More From 103.7 The River