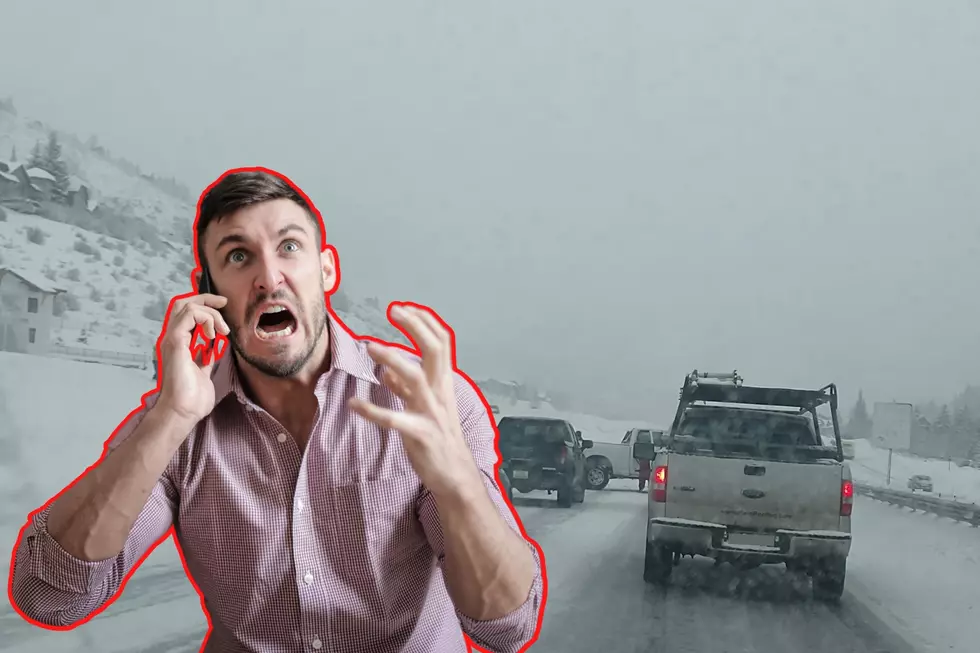 An Open Letter To Colorado's Incompetent Mountain Drivers
Zane Mathews/Canva
If you are living and/or driving in Colorado and haven't learned how to drive in Colorado, this letter is for you.
Too Many Avoidable Accidents Are Causing Needless Delays
Every winter, I-70 is shut down for hours at a time because of avoidable accidents. Quite often, drivers are going too fast for the conditions and they end up losing control of their vehicle. The result can be a road closure that lasts anywhere from an hour to half a day - or more. The impact on thousands of I-70 travelers is enormous.
A Five-Hour Trip Turned Into 13
Recently, I made a trip to the front range, specifically the city of Greeley - a five-hour drive from Grand Junction. The trip to Greeley was 8 1/2 hours because of no less than three accidents that had to be cleared up. On the return trip, the travel time was 13 hours due to an accident-caused closure in Glenwood Canyon. The detour through Steamboat Springs was long, slow, stressful,  arduous - and dangerous.
Here's what I have to say to these clowns.
An Open Letter
Dear Incompetent Mountain Drivers of Colorado,
I'm not saying I am the perfect driver, but with forty-some years of Colorado mountain driving experience and no accidents or mishaps, I feel qualified to address this issue.
I have made countless trips on Interstate 70 in all kinds of weather and a variety of road conditions. I've experienced torrential downpours,  zero-visibility blizzards, hail storms, gale-force winds, icy roads, snow-packed roads, wet roads, and everything in between. For all the thousands of miles I've traveled across Colorado, I've never had an accident - and I've never been off the road.
Adjust Your Driving To the Conditions
The key to my success - as well as the success of thousands of Colorado drivers who have mastered the art of safe driving - is being aware of road conditions and adjusting driving habits accordingly. Most often, that adjustment is as simple as slowing down and traveling at a reduced speed to match the conditions. It may take a little longer to reach the destination - but, the odds of getting there safely and without mishap are much greater.
As a result of my cautious driving, I have never been responsible for a highway shutdown. Nobody has had to sit alongside the interstate for hours waiting for a wreck to be cleaned up. No one has ever had to take a lengthy, out-of-the-way detour because of my incompetent driving.
Here's the Final Word
I realize that in some instances, an accident can't be avoided. Stuff happens. However, in many cases, disaster and delay could be averted by people driving smarter and safer. So, if the shoe fits, wear it. The one thing I want to say, on behalf of all of the safe and smart drivers on Colorado roads who are tired of unnecessary delays - "Slow the bleep down!"
Thank you for your attention to this matter.
White Knuckle Your Way Down Colorado's Most Dangerous Roads
Slivers of asphalt cling to mountainsides with barely enough room for a subcompact car, let alone the monster RVs peppering the roadways. Blind corners leave even the most experienced drivers wondering what awaits around the bend. Let's not forget the thousand-foot drops with nothing between safety and impending doom but a thin slice of gravel -- talk about white knuckles.
If you're brave enough to "risk your life" for beautiful views, you won't be disappointed.
How many of these dangerous roads have you traveled in Colorado?
More From 103.7 The River