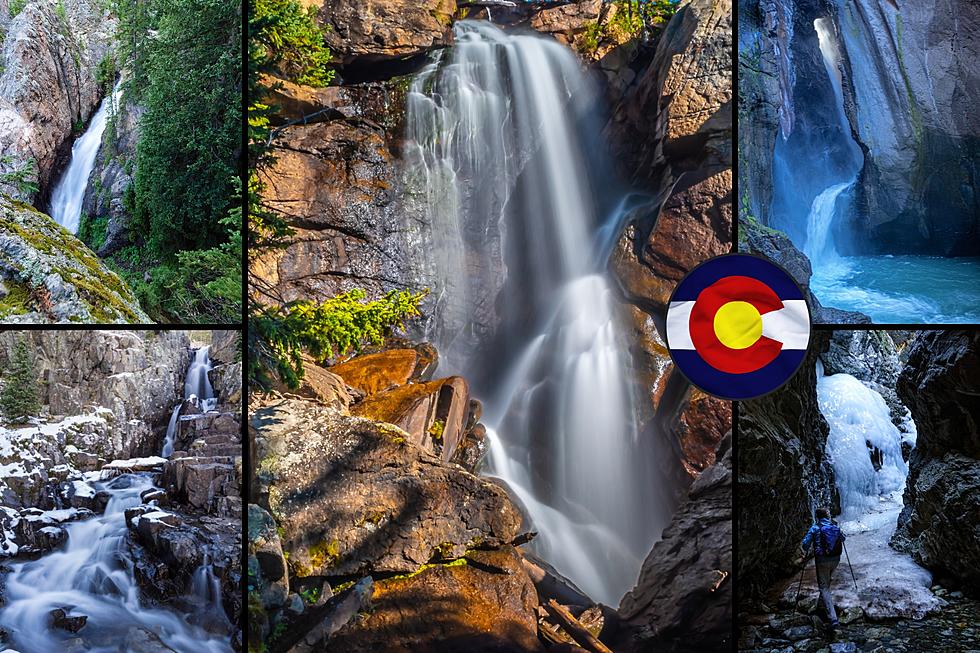 Enjoy 12 of Colorado's Hidden Scenic Waterfalls This Summer
Canva Pro
Colorado's extreme winter is finally melting away. While the rivers on the Western Slope remain high from snow melt and runoff, this is also a sign that some of Colorado's natural attractions are ready for visitors.
Colorado is home to 81 waterfalls that have all been given names over the years. This time of year is perfect for a tour of Colorado's scenic waterfalls.
It's Waterfall Season in Colorado
Can you believe how much snow is still melting up in the mountains? One of the upsides to heavy snow all winter is the force at which our Colorado waterfalls are moving all of that water right now. This extra snowmelt makes some of Colorado's biggest waterfalls a sight to behold. Scroll on to see 12 of the most scenic falls in the state.
Colorado's Largest Waterfall
Bridal Veil Falls near Telluride, Colorado is the largest waterfall in the state at 365 feet. See the top ten largest falls in the state below.
Bridal Veil Falls: 365 feet
Fish Creek Falls: 280 feet
Silver Cascade Falls: 200 feet
Seven Falls: 181 feet
Box Canyon Falls: 85 feet
Rifle Falls: 70 feet
Rainbow Falls: 46 feet
Ouzel Falls: 40 feet
Helen Hunt Falls: 26 feet
Zapata Falls: 30 feet
Which Part of Colorado Has the Most Waterfalls?
Colorado's waterfalls are found on both sides of the state. One of the largest concentrations of waterfalls in the same area is in Southwestern Colorado in the San Juan Mountains. Six sets of falls occupy the area between Ouray and Telluride, allowing visitors to find multiple waterfalls on the same day.
Keep going to check out 12 of Colorado's scenic falls this summer.
Enjoy 10 of Colorado's Hidden Scenic Waterfalls This Summer
Snowmelt and runoff make right now the best time to see some of Colorado's hidden scenic waterfalls. Keep going to check out 12 locations for beautiful scenic waterfalls that locals have known about for ages.
MORE: See Colorado's Fun Backcountry Swimming Holes and Hot Springs
Get out on the trails and discover Colorado's super fun swimming holes and hot springs. Remember to obey all posted signs and to check water levels and conditions before swimming. All locations are 'swim at your own risk'.
KEEP GOING: Hot Springs Where You Can Be Legally Naked in Colorado
Have you considered visiting a clothing-optional hot springs in Colorado? There are a number to choose from. Below you'll find information, links, and maps to a number of locations across the state. For the obvious reason, some resorts do not offer photos of their facilities.