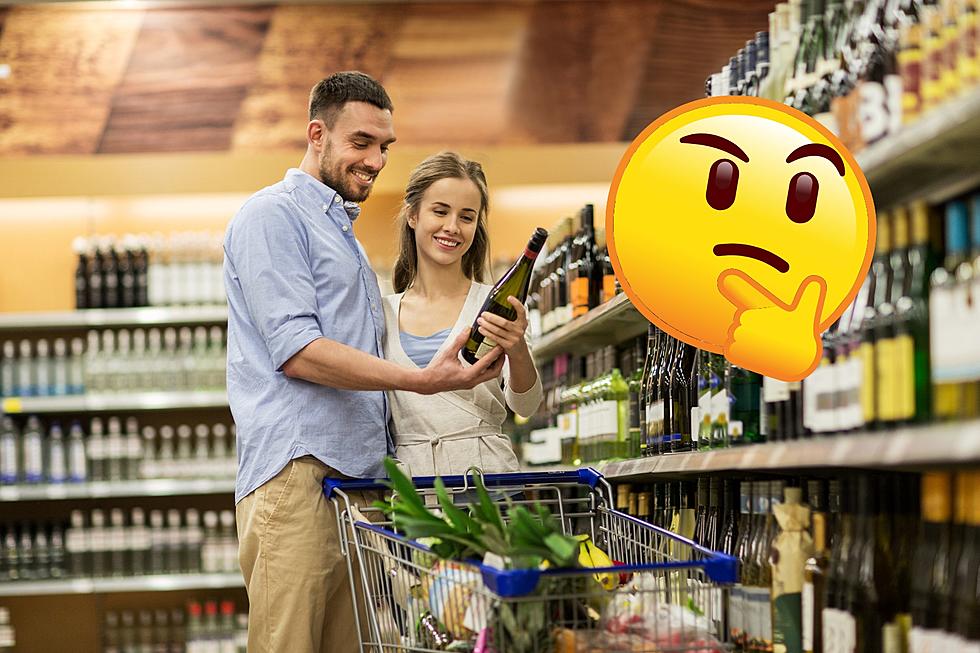 Just Days Away: Wine Sales Coming To A Colorado Grocery Store Near You
Canva
A day that many of us never thought we would never see in Colorado is almost here.
Wine Measure Passed By A Narrow Margin
In the November election, by the narrowest of margins, Colorado residents voted to allow grocery stores and convenience stores to put wine on their shelves. Proposition 125 passed by a margin of less than 2%,  and that initiative takes effect on March 1.
How Will Grand Junction's Small Businesses Be Impacted?
Of course, one of the biggest concerns about the passage of Prop 125 is how it could impact locally-owned liquor stores. Will the convenience of being able to purchase wine at a grocery store or convenience store significantly impact the smaller stores?
While small liquor stores are likely to lose some business, it seems to me that grocery stores and convenience stores won't be able to stock a huge selection of wine. Although I am not a wine drinker, I know people who are very particular about the wine they drink. They aren't going to settle for just anything.
Will Customers Go For Loyalty or Convenience?
The other question is how loyal will liquor store customers be. Even if they can purchase their favorite beverage when they are at the grocery store, will they make the conscious decision to continue to support a small local business? Will they forego convenience for loyalty? Will local wines even be available at the neighborhood convenience store or nearby grocery store?
Apparently, a large chunk of Coloradans, myself included, thought the idea of selling wine at the grocery store was a bad idea - but, not enough. The measure barely passed and is now set to come to fruition. Only time will tell how significantly it may impact Grand Junction's small businesses.
25 Western Colorado Breweries You Need to Visit
Colorado
is famous for a lot of things, including beer.
Of course, the most famous breweries in the state are places like New Belgium, Coors Brewery, and Odell on the
Front Range
, but
Western Colorado
has its fair share of great breweries as well.
More From 103.7 The River