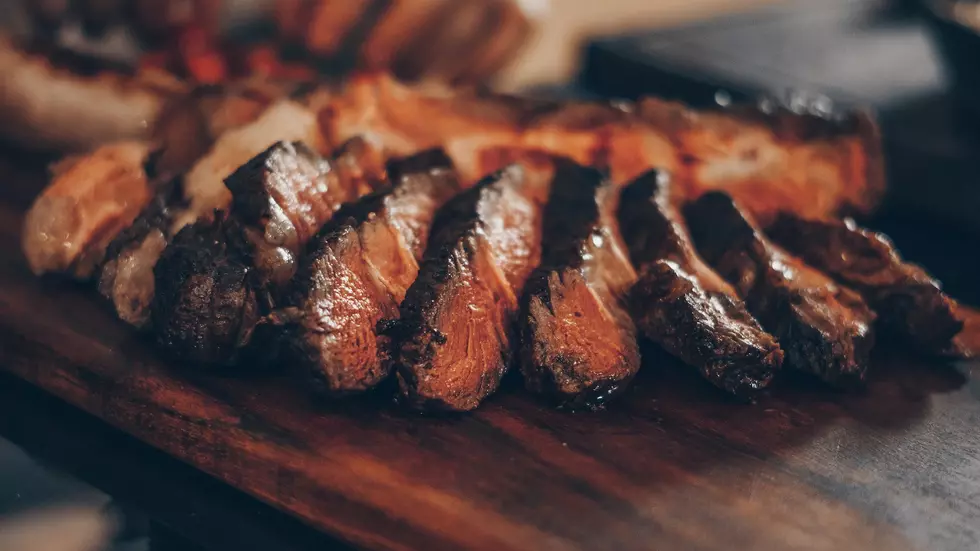 Eastern Colorado Steak House Makes Trip Advisor's Hidden Gem List
Photo by Emerson Vieira on Unsplash
Get in your car and drive east on Interstate 70 on the way to Kansas, you are going to pass a small town called Burlington. Burlington, Colorado is also the last town you will see in the state of Colorado when you are heading east. The small town of 3,200 residents isn't highly touted as a foodie destination, but that could all change thanks to one restaurant.
In the town of Burlington, you are going to find a surprise. Rather, a hidden gem. That hidden gem is known as The Dish Room. this restaurant recently has been acknowledged by Trip Advisor as one of the best hidden gems in the United States.
Trip Advisor's list of Top Hidden Gems is a short one at only 25 spots. The Dish Room comes in at number 14. The Dish Room is a casual, dining experience with some mouthwatering food.
Many of the reviews on Trip Advisor echo the same sentiment... The Dish Room has great food.
I can see why it was busy
Definently a hidden gem on the plains!
The phrase that seems to come up the most when looking at the reviews from Burlington, Colorado's The Dish Room... Unexpected. In fact, this word describing The Dish Room comes up over two dozen times.
What Makes The Dish Room in Burlington, Colorado Great?
Looking over the updated menu that was posted on The Dish Room's Facebook page, I can see why patrons are giving such glowing reviews of the restaurant. These are just a few of the many items on The Dish Room's menu:
Loaded Duck Tots made with beer cheese, guajillo, pico, and sour cream.
Cluck Norris - chicken sandwich with garlic mayo, OG sauce, and Delta Force 4.
Stoner Wedges - potatoes, green chile, beer cheese, pico, and sour cream.
John Wayne Returns - burger with bacon, muenster, crispy onion, and chipotle bbq.
Colorado Berkshire Pork Chops
Korean Sweet Garlic Striploin
And much more
The next time you find yourself driving into Kansas on Interstate 70, you should probably plan for a pitstop at The Dish Room in Burlington. I know I certainly will.
Source: Trip Advisor
Check Out This $1.6 Million Barndominium in Montrose
Barndominiums are quite the trend as of late. Here is your chance to own one in Montrose, Colorado.
Check Out Some Mushrooms Found Around Colorado
Mushrooms can be tricky to identify. There are so many factors to consider, such as the gills underneath the cap. With even a slight gill variation, it can be an entirely different mushroom
An Open Letter To Those Thinking About Moving To Colorado
More From 103.7 The River