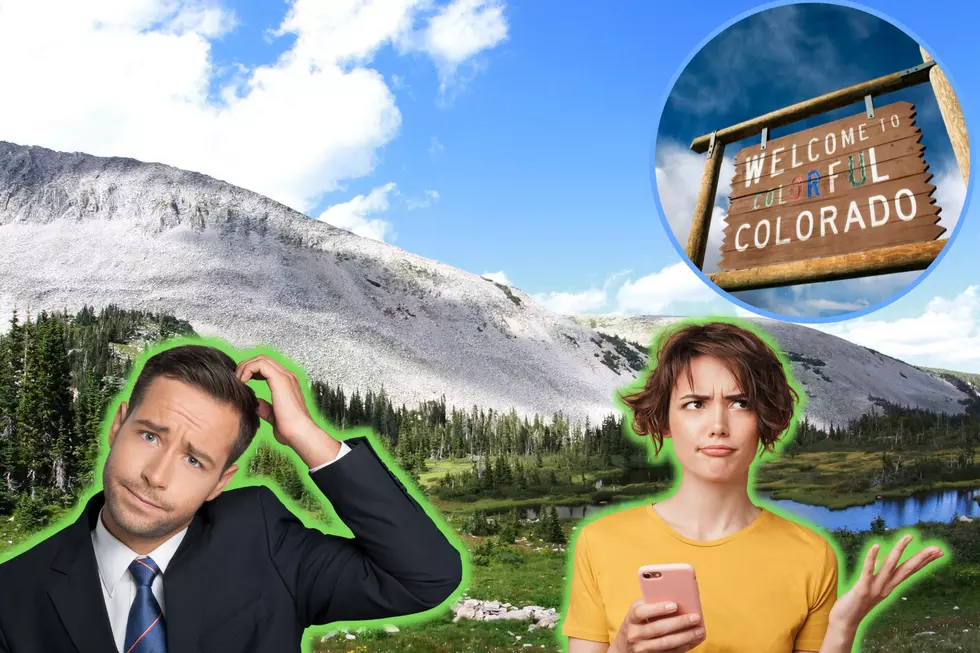 15 Town Names That Don't Sound Like They Belong In Colorado
Canva Pro
The further you travel West in America the funnier the names of towns begin to become. In the days of the Old West, something as simple as a funny joke might result in the name of a river, a mine, or even a town.
Colorado is full of town names that make us laugh, shrug, and even think twice. We're looking at 15 towns in Colorado whose names make it seem like they belong someplace else.
Towns that Sound Like They Don't Belong in Colorado
Trinidad, Colorado sounds like it belongs in the Caribbean. Lebanon sounds like it should be in the Middle East. Bust, Climax, and Dick sound like anything but town names.
Colorado Ghost Towns Had All the Cool Names
We had to include a couple of the Ghost Towns that also don't sound like they belong in Colorado. Who came up with "Pie Plant, Colorado", or "Wild Irishman, Colorado." Other Ghost Towns that sound like they belong in another state include Tasmania, Parrot City, and Smuggler.
Colorado Towns That Belong Someplace Else?
Idaho Springs, Colorado
Frisco, Colorado
Austin, Colorado
Kokomo, Colorado
Ohio City, Colorado
Louisville, Colorado
Jamestown, Colorado
Trinidad, Colorado
Oxford, Colorado
Balc Forest, Colorado
Genoa, Colorado
Florence, Colorado
Lebanon, Colorado
Delhi, Colorado
Scroll on to learn more about 15 Towns in Colorado that sound as though they belong someplace else.
15 Town Names That Don't Sound Like They Belong In Colorado
Colorado is full of towns with names that will make you look twice. Some names will make you laugh while others will make you think they must be located in a different state. Here are 15 examples of towns that sound like they might belong someplace else but they are right here in Colorado.
LOOK: Name a Colorado Town that Most People Mispronounce
There are plenty of Colorado towns that people just can't pronounce correctly. It's not just the newbies either. Plenty of Colorado natives also have issues saying and spelling towns in our state as well. Which one always gets you? Let's take a look:
MORE: Travel Back in Time & Visit These Historic Places in Mesa County Colorado
Enjoy a tour through Grand Junction as we check out the listings of historical places throughout Mesa County.
More From 103.7 The River