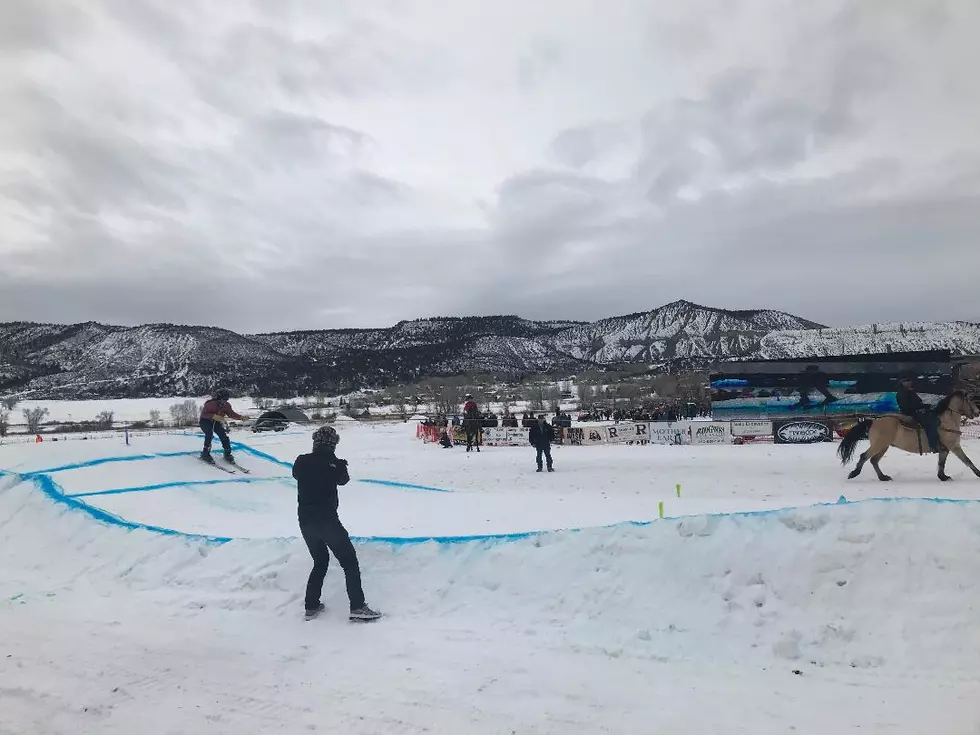 Check Out Skijoring Fun in Ridgway Colorado
Stacy Lynn, Townsquare Media
This past weekend in Ridgway Colorado was the big skijoring event. I've attended a few times oh what fun. Now there is a lot more to today's version of the sport. I'll first take you on a journey of how it began. Skijoring is a winter sport in which a person is pulled by a horse or dog, or motor vehicle through a course that includes, gates, jumps, and rings.
Skijoring behind reindeer debuted in Stockholm at the Nordic Games in 1901. Reindeer races are still held in Tromso, Norway, and Finland. The western style of racing side by side with a rider on the horse and a skier towed by rope gained popularity in mountain towns, like Jackson, Wyoming, and Aspen Colorado during the 1930s and 1950s. The city of Leadville, Colorado first organized an equestrian completion in 1949, which continues today. In Saint Mortiz, Switzerland skiers rein the horses from behind and compete on a full oval track.
Also in the 1950s skiers were sometimes towed by motorcycles or automobiles in races. At the Artic man competition in Alaska, skiers were toed behind snowmobiles that travel up to 60 miles per hour. As of 2022, there were nearly 30 events in the United States and Canada as well as the white turf event in St. Moritz, Switzerland.
This past event held in Ridgway had many vendors, and beer on hand too. There was lots of fun for the family to enjoy. If you missed it, you can catch it in Silverton Colorado on February 18th and 19th.
Colorado's 10th Mountain Division Huts
More From 103.7 The River